Why you should sell your D.C. home this year
You don't need to wait for the "perfect" time to sell your home as the stars are all aligned for your real estate success this 2016. Here are a few reasons why.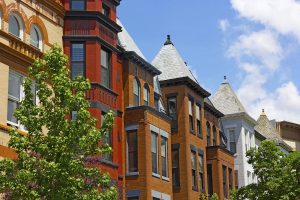 1. Real estate inventories are low and demand is consistent. There is so much demand for real estate in the DC-area, there aren't enough homes to accommodate all interested home buyers.

Choosing to sell your home this year without further ado might help you snag a great deal in a relatively short period of time. Remember: where there is demand, there should be an adequate supply.

2. Increased home values. The D.C.-area is becoming highly coveted by the day, and experts predict home values and median home prices will continue to increase this year. Coupled with the rise of mortgage rates, the odds of selling your home for a great price is high.

3. Continued development. More and more neighborhoods in the DC-area are gaining reputation as the "next big thing," all thanks to the steady stream of investment and development in these communities.

If your home is located on one of these up-and-coming neighborhoods, you might see a significant rise in home values.

4. Move-in ready homes are highly coveted. Real estate market trends predict that home sellers with move-in ready properties are more likely to gain the attention of prospective buyers simply for all the basic amenities and facilities already installed.

Homebuyers are looking for such properties as this saves them a lot of time and money from any renovations or repairs.

5. Increased consumer confidence. With the job market slowly getting back on track, more and more people are gaining confidence in making big purchases.
With increased consumer confidence, you can expect the number of prospective buyers in the D.C.-area (and even from beyond) rise, thereby increasing your chances of making a better profit.
All in all, real estate experts and market trends point to the fact that 2016 will be a stellar year for Washington, DC real estate. For more information about selling your home, log on to this page.