From upscale fashion boutiques to indie storefronts, Washington, D.C.'s neighborhoods are filled to the brim with endless shopping opportunities. Here's your definitive guide to the capital's best shopping districts.
Georgetown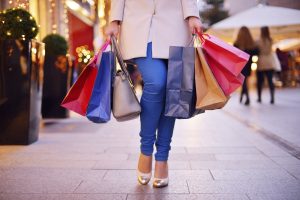 One place where you can find just about anything is Georgetown. Long established as a shopping hub, you can find trendy brands like Tory Burch and rag & bone in the area.
Consignment stores, like Ella Rue and Second Time Around, are also prevalent in Georgetown is you prefer casual shopping. National retailers, of course, can't be absent in the district's shopping scene.
Last but not the least, Georgetown has its fair collection of eccentric boutiques where you can check out (and purchase) antiques and other specialty finds. Most of these establishments are found in Book Hill, just along Wisconsin Avenue.
Downtown DC
Tourists and locals flock to Downtown for a bevy of shopping options. The latest among these is CityCenterDC, a sprawling 10-acre shopping center complete with restaurants and cafes. High-end retailers like Hermes, Dior, Kate Space, Burberry, and Paul Stuart have set up shop, making it a destination for fashionistas.
Chinatown is also a great place to score unique finds. This historic neighborhood has welcomed waves of development recently, and new, trendy stores like Loft and Urban Outfitters have popped up.
Meanwhile, F Street is home to national retailers like Banana Republic, Anne Taylor, H&M, Zara, J.Crew, and Anthropologie. F Street is also where you can find Macy's, one of the largest department store chains in the country.
U Street/14th Street
For antique houseware, modern home décor, edgy clothing, and even some alcohol, head to U Street. Some say this is where the hipsters go, but we just think it's a very cool place to be.
Furniture stores like GoodWood, Rom & Board, Miss Pixie's Furnishings & Whatnot may be where you'll find your holy grails of home décor. Shops like Junction and Lettie Good offer trendy clothing. For a fine bottle of wine, Cork & Fork is the place to be. Meanwhile, Batch 13 is where you will get some of the best American whiskey in the capital.
Check our blog once in a while for the latest in shopping in Washington, D.C.