New developments in Woodley Park, Kalorama, Columbia Heights
Here are some of the latest additions (or soon-to-be additions) to the real estate market in the neighborhoods of Columbia Heights, Kalorama, and Woodley Park.
Woodley Park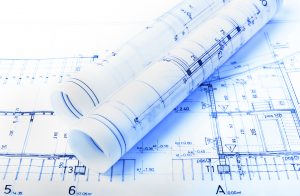 1. Marriott Wardman Park Hotel Redevelopment – Currently a planned project, this hotel redevelopment plan will transform the hotel into a condo or rental.
2. Wardman Tower – Already under construction and currently selling units, Wardman Tower will be a 32-unit condo development located in Woodley Park.
3. The Woodley – A rental development, The Woodley features 212 units. Developers are currently leasing up.
4. South Cathedral Mansions – Currently under construction, South Cathedral Mansions will feature 165 units available for rent.
Kalorama
1. The Calistoga – Developed by MMG Development, The Calistoga is a 5-story residential building with 9 condo units and a restored historic garage billed as the oldest garage in Washington, D.C.
2. Kalorama West – This 117-unit apartment building in Kalorama Road is currently under construction.
Columbia Heights
1. Victoria – Victoria has 16 units up for sale and features access to private courtyards and underground parking, among other amenities. Units range from one- to two-bedroom units to duplex penthouses.
2. The Apex – The Apex is a 20-unit condo development currently under construction in Columbia Heights. It's strategically located near several establishments and the Columbia Heights metro stop.
3. The Helicopter Factory – A planned development, The Helicopter Factory will feature 15 condo units (14 duplex units and one three-level residence).
4. Lawrence House – A boutique condo currently under construction in Columbia Heights, Lawrence House will feature 30 units, two of which are penthouses with dens and roof decks.
5. 2914 Sherman Avenue NW – A project from Madison Investments, this new condo development under construction will house 15 two-bedroom units and 5 one-bedroom units.
6. 1315 Clifton Street NW – A planned rental development, this six-story project will feature 159 residential units available in different price points. Underground parking spaces and bicycle parking spots are just some of the planned amenities.
7. Meridian Hill Hall Redevelopment – Once a part of the Howard University campus, the Meridian Hill Hall is set to be renovated into a residential building with 200 rental units.
For more information on other real estate developments in the D.C. area, check out this page.